QS1U-Mini Rack

(international customers see shipping menu above)
Base Specs: Intel Quad Core i5 CPU, Win 10 or 7 64bit Pro, 16G DDR3 mem, 240g solid state drive, optional 2nd drive, USB KBM, DP/HDMI/DVI/VGA, WiFi Bluetooth, 3 year warranty, FREE login support service, FREE shipping.
Overview: The QS-1U Mini is a small but mighty 1U system ready to rack and deploy out of the box. The shallow 11" depth allows the system to fit in most 19" wall mount style rackmount cabinets. Don't let the small form factor fool you, the unit is packed with a powerful Quad Core 3.9 Ghz processor.
These systems are designed for professional environments where reliability is critical. Preconfigured and fully tested prior to shipment, ready for work out of the box.
Video Connections:
1 x DisplayPort, 1x HDMI, 1 x DVI, 1 x VGA
Connect either DisplayPort or HDMI (not both) + 1 DVI + 1 VGA for 3 outputs
Ready for Work Out of the Box: QuadStations are built for serious speed and fully tested prior to shipment. When your system arrives it is ready to go out of the box. Nothing to install or register we do all of that for you in production. Just install your business software, plug everything in and you are ready for work.
FREE SHIPPING on everything! Anywhere in the continental US. International customers please see Shipping menu above for details.

Featured Products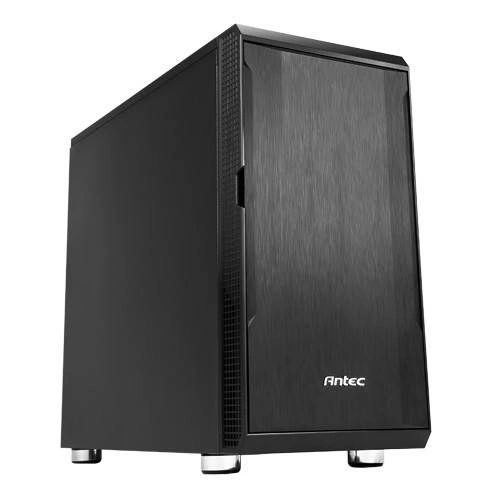 NTI-TX2
$1,395.00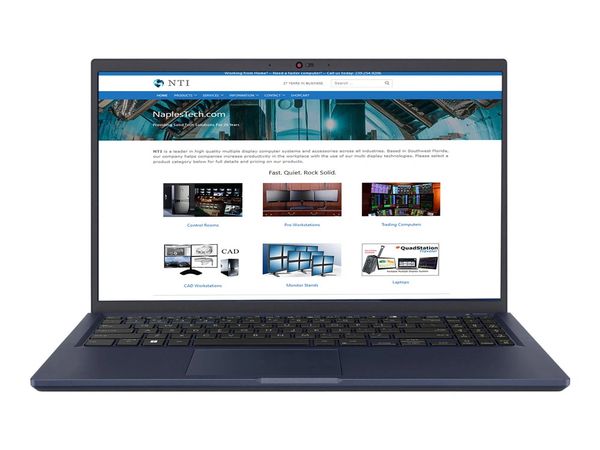 QSTraveler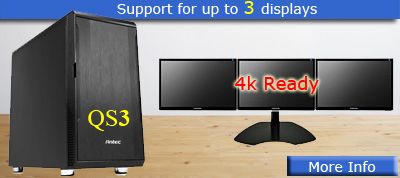 QuadStation 3 i7 Pro