Shipping
USA Customers: NTI now includes FREE SHIPPING on all products anywhere in the continental USA!

Estimated UPS Ground ship times from our production warehouse in Florida to most US locations. Please note these estimations are provided by UPS directly and subject to all UPS shipping policies with regard to delays etc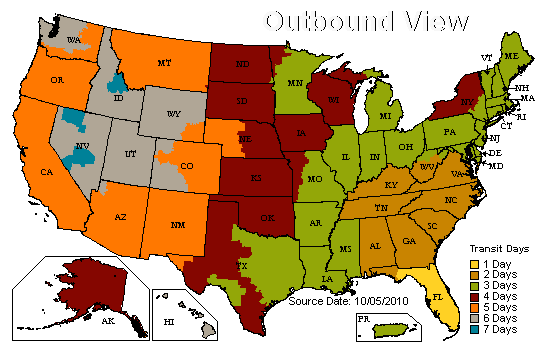 Canada Customers: This includes FREE UPS Standard shipping to Canada but excludes all international fees , duties, taxes etc.
International Customers: International shipping is not free. Payment for all international orders is by Bank Wire Transfer only, no credit cards please. When placing your order simply choose Bank Wire as payment option. Once we receive your order, we will send you a quote including shipping cost to your country along with wire instructions. Shipping cost excludes all international fees , duties, taxes etc.
If you have your own US based Forwarding Company that you work with, we will ship to that USA location at no charge via UPS.
Exclusions: Free shipping is not included for any returned item(s) inside or outside the warranty period. Since we do not charge for shipping, we do not pay for shipping on returned items. Respectfully, the customer is responsible for paying shipping cost on any item returned for any reason.