DS-Z5


(international customers see shipping menu above)

Base Specs: Intel Six Core i7 CPU, Windows 11 64bit Pro, 32G DDR4 mem, 500g solid state drive, 500g restore drive, DVDRW, USB KBM, 1 x 22" monitor, 3 year warranty, FREE remote support service.

Overview: The DS-Z5 is a computer based digital signage machine with support for 5 content displays. This system allows you to push information out to a monitor or large screen TV. This is a 6 display system. One monitor is used as the 'control monitor' to manage everything, and the other video ports are used to display your content on the screens.
Connections: Native ports on the video cards are standard size DisplayPort. Add optional video adapters above if needed based on the type of connection on your content displays.
We include video cables up to 10ft with the system. If your content displays (TV or monitor) are more than 10 ft away, we have optional Video Extension Modules above. Extend audio (on HDMI) and video (HDMI,DVI,VGA) at distances up to 300' over CAT6 network cabling with these devices.

What is Included
The Z5 Digital Signage Server

1 x 22" Control Monitor

5 x 10 ft Video Cables




Microsoft Office Suite w/PowerPoint

Remote Display Software Utility

Keyboard, Mouse & Accessories

FREE Login Tech Support Service (worldwide)

FREE Shipping (cont U.S.)

Click here for full details
Featured Products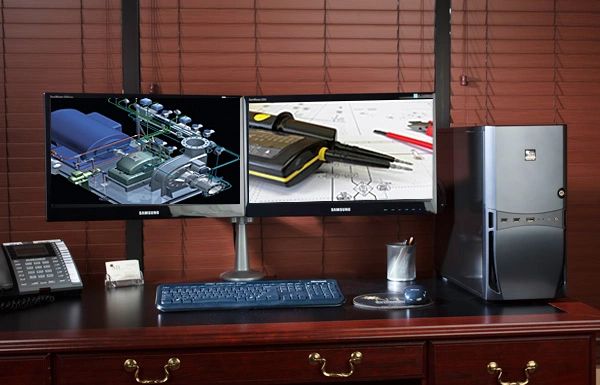 NTI-TX2
$1,395.00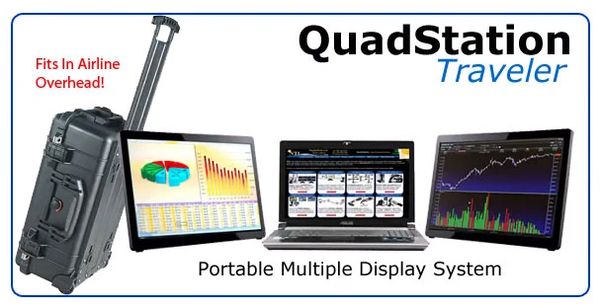 QSTraveler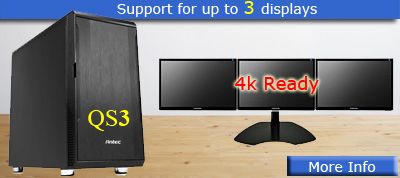 QuadStation 3 i7 Pro