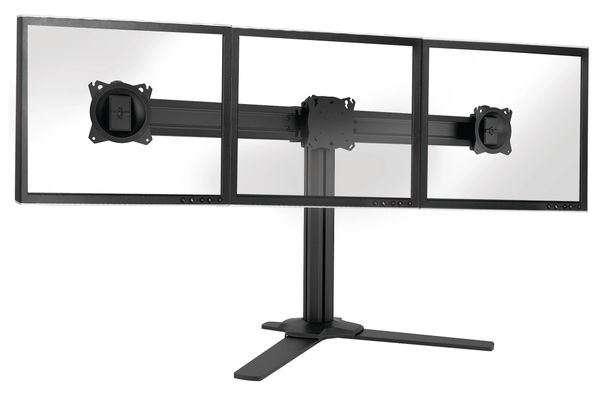 K3310F
Dual Triple Monitor Stand for 3 Displays
The K3310F is a high quality monitor stand for mounting 3 displays in a 3 wide by 1 high configuration. This sturdy monitor mount creates a very efficient and productive multiple monitor environment.
This stand features vertical and horizontal adjustability as well as 12 degree individual angle adjustments for each LCD. Support for up to 3 x 27" or up to 2 x 30" displays with the unique telescoping arms with a solid freestanding style base. 
One of the unique features of this mount is the telescoping arms providing a wide range of mounting options from 17" up to 30" displays.
Specifications
Color:
Black
Mounting Method:
Freestanding Base
VESA Compatibility:
75 x 75mm, 100 x 100mm
Number of Monitors:
Up To 3 x to 27" OR 2 x 30" Displays
Orientation:
Landscape & Portrait
Screen Array Configuration:
3 x 1 or 2 x 1
Shipping Weight:
32

lbs

Individual VESA Head Tilt:
+/- 12 degrees. Center head 10 degrees.
TV Width Range:
2x1: 51.2" max width; 3x1: 25.6" max width
Typical Screen Sizes:
3x1: Up to 27" ; 2x1: Up to 30"
Weight Capacity:
15 lb per monitor
Overall Dimensions:
21" (h) x 40" (w) x 15.5" (d)
Warranty:
10 Years.
Installation
Product comes mostly pre-assembled, so installation is fast & easy.
Freestanding base so no drilling required.
Teardrop hole pattern simplifies monitor mounting.
VESA 75 x 75 mm and 100 x 100 mm compatible.
Tool-free, integrated cable management.


Technical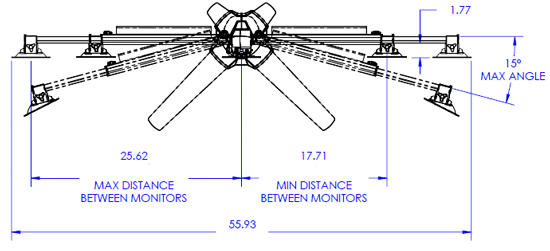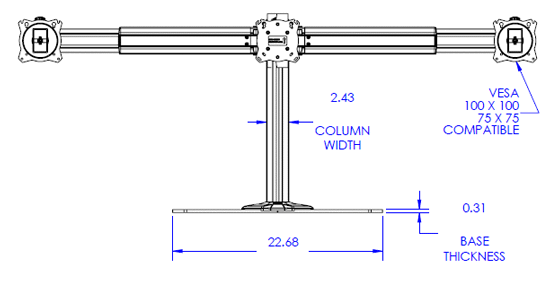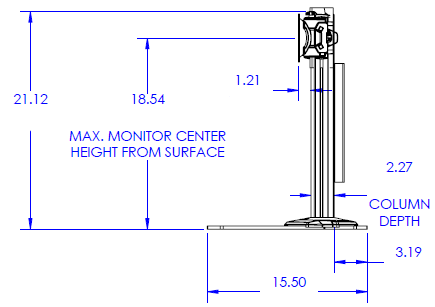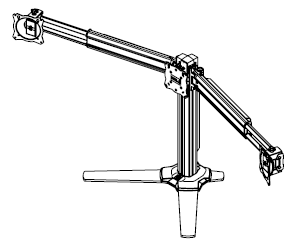 Featured Products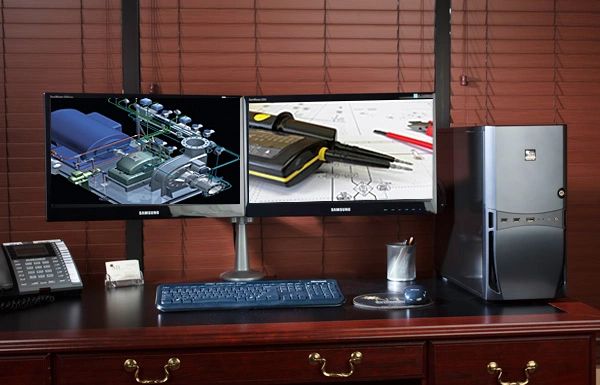 NTI-TX2
$1,395.00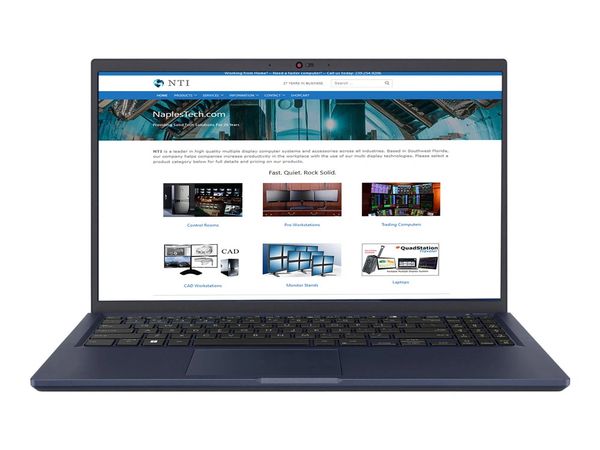 QSTraveler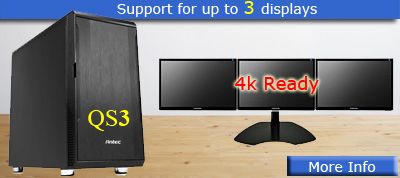 QuadStation 3 i7 Pro