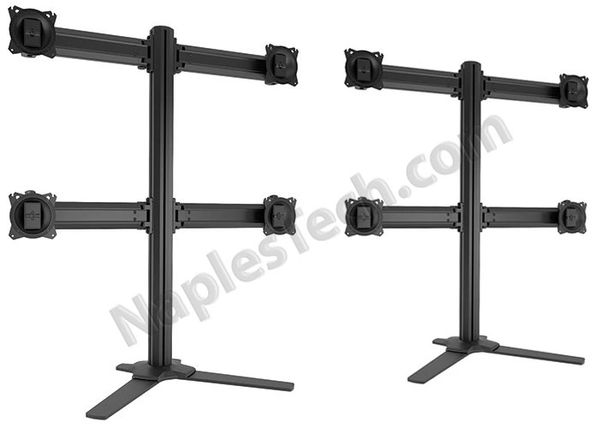 K3881F
Monitor Stand to Mount 8 Displays
The K3881F is a high quality monitor stand for mounting 8 displays in a 4 wide by 2 high configuration. This sturdy monitor mount creates a very efficient and productive multiple monitor environment.
This stand features vertical and horizontal adjustments as well as 12 degree individual angle adjustments for each monitor. Support for up to 8 x 27" displays with a solid freestanding style base. 
This mount is made up of two quad display mounts providing more flexibility of layout including creating more of a semi-circle layout if desired.
Features
VESA mounting heads can easily be moved along the horizontal arms for nearly unlimited lateral adjustment, so aligning monitors horizontally is a breeze.
VESA mounting heads provides smooth, fingertip tilt 12 degrees in all directions.
Independent height adjustment of each Arm and each Center Head along the column provides easy fine-tuning of vertical screen alignment.
Array arms can be adjusted from 0 (flat) to a 15 degree angle toward the user for optimization of viewing angles (forward and back).
The support arms have individual swivel/tilt VESA mounting heads for smooth adjustment by 12 degrees in any direction as well as rotation.

The strong freestanding base easily supports all displays and balanced perfectly. The vertical pole bolts to the base, the horizontal bars mount to the vertical pole

Specifications
| | |
| --- | --- |
| Color: | Black |
| Mounting Method: | 2 x Freestanding Bases |
| VESA Compatibility: | 75mm, 100mm |
| Number of Monitors Supported: | Up To 8 x 27" Displays |
| Orientation: | Landscape & Portrait |
| Screen Array Configuration: | 4 x 2 |
| Shipping Weight: | 74lbs |
| Individual VESA Head Tilt: | +/- 12 degrees |
| Vertical Pole Height: | 39.06" |
| Weight Capacity: | 15 lb per monitor |
| Overall Dimensions: | 38.8" (h) x 34" (w) x 15.5" (d) - x2 |
| Warranty: | 10 Years |
Installation
Product comes mostly pre-assembled, so installation is fast & easy.
The vertical pole bolts to the base, the horizontal bars mount to the vertical pole.

Teardrop hole pattern simplifies monitor mounting.
VESA 75 x 75 mm and 100 x 100 mm compatible.
Tool-free, integrated cable management.
Technical
(note drawing below shows 1 of 2 mounts for illustration purposes)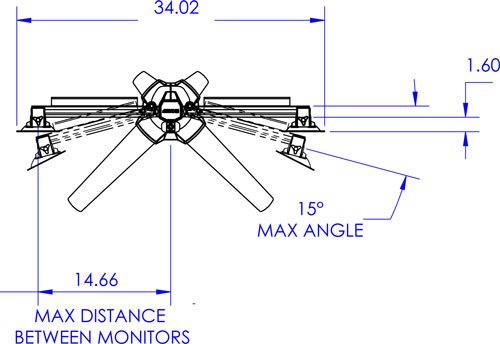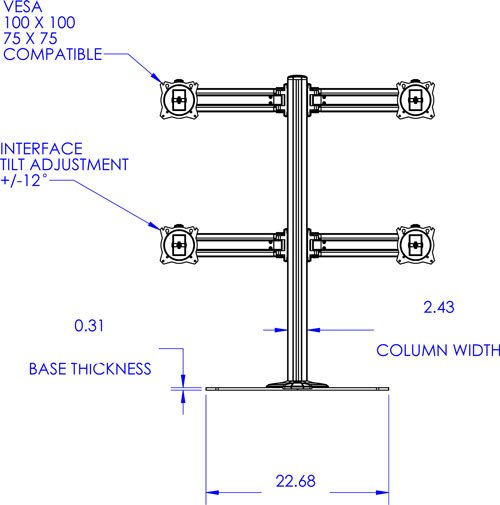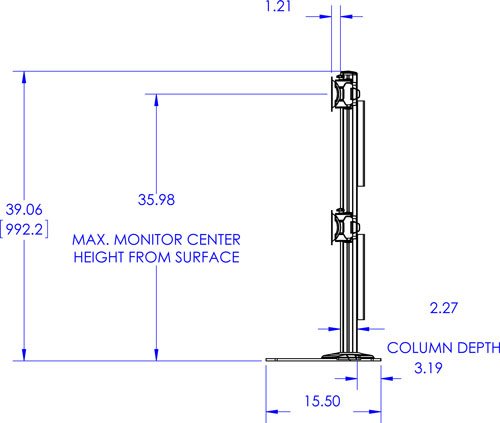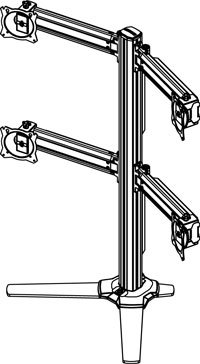 Featured Products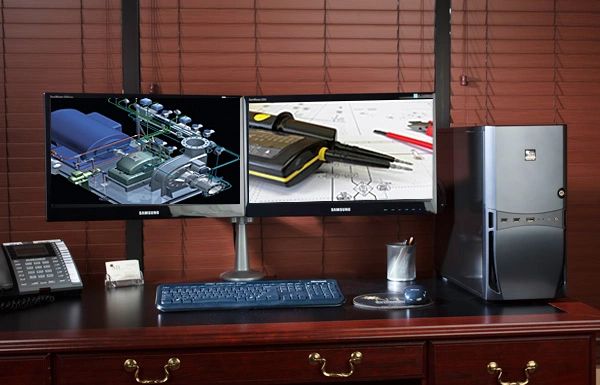 NTI-TX2
$1,395.00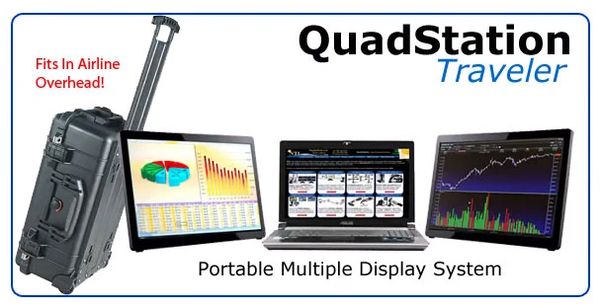 QSTraveler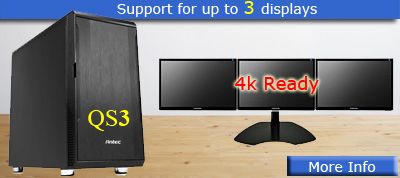 QuadStation 3 i7 Pro