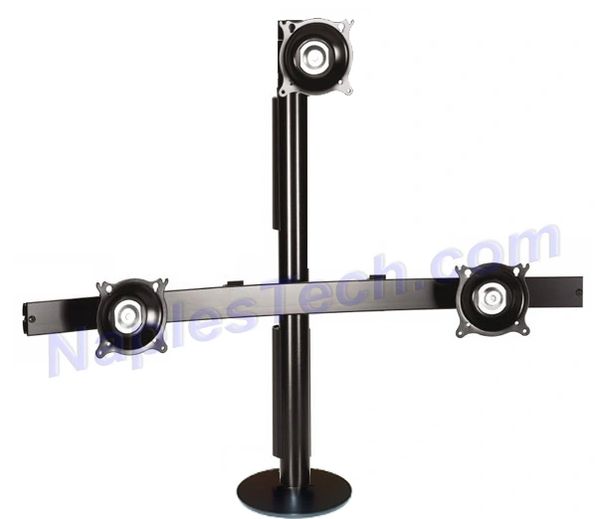 KT321G
Triple Monitor Stand 1 over 2
The KT321G is a triple monitor mount for 3 displays supporting up to 3 x 30" monitors. This very sturdy monitor mount provides ergonomic comfort while saving desktop space.
The KT321 monitor stand features vertical and horizontal adjustability as well as flexible angle adjustment for all monitors. Easily adjust monitors to your optimal viewing preference to help prevent neck strain. This monitor mount uses a bolt down style base.
The horizontal bar on the bottom is bent slightly inward for optimal ergonomic viewing. The swivel/tilt VESA mounting assemblies offer smooth tilt adjustment by 15 degrees in all directions with just your fingertip.
Specifications
Triple Mounting Array: 2 monitors on bottom row, 1 on top centered.
Supports up to 3 x 30" monitors.
Solid steel bolt down style base.
Total weight capacity: 60 lbs (20 lbs per monitor)
Gravity-centered pitch self-adjusts to securely hold different display weights.
VESA compliant interface for 75x75mm, 100x100mm included.
Heavy duty steel construction for stable positioning.
Smooth tilt adjustment 15º up and down adjustable by finger tip.
Rotation: Portrait/landscape rotation 360 degrees.
Adjustable clips provided for cable management, powder coated clean look.
Vertical pole height: 36".
Total mount weight (without monitors): 38 lbs.
Technical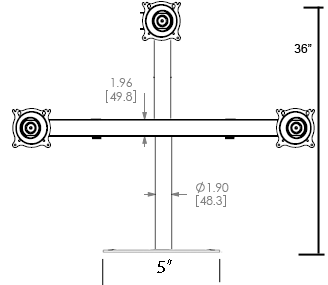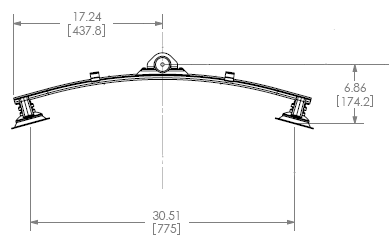 Featured Products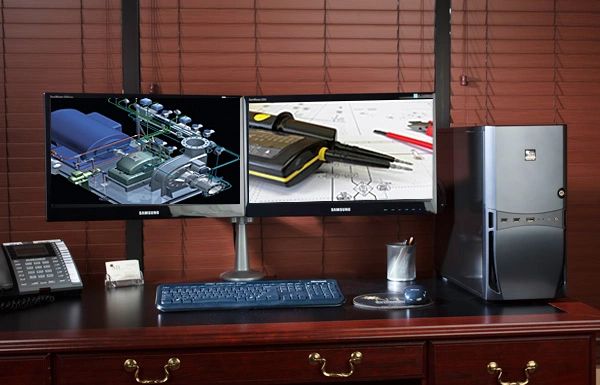 NTI-TX2
$1,395.00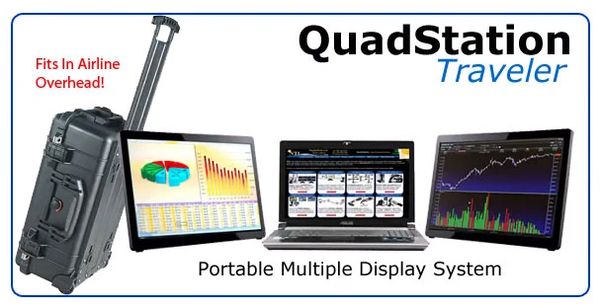 QSTraveler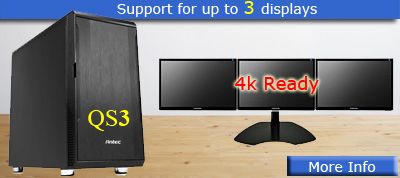 QuadStation 3 i7 Pro