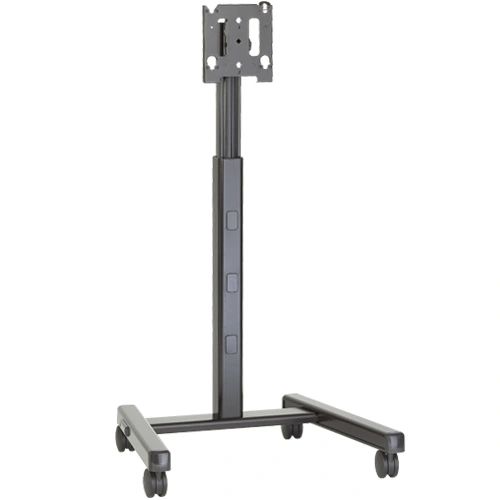 Mobile AV Cart Medium
Mobile AV Rolling Cart for Large Screen
A lightweight, height adjustable rolling AV cart for medium sized displays. Perfect for rental, staging, TV sets or corporate applications. Accessories available to add up to 2 additional displays. Mount screens from 30" up to 55".

Ideal for: Rental, staging, TV sets or corporate applications.
Specifications
Universal VESA interface bracket: 100mm x 100mm to 709mm x 431mm
Number of monitors or TV's as shown: 1 (optional add-on brackets available see below)
Color: Black
Manual height adjustment: 24"
Orientation: Landscape and Portrait
Typical screen size: 30" - 55"
Total weight capacity: 125 lbs
Shipping weight: 64 lbs
Optional Accessories (add to cart above)
Additional VESA Mounting Bracket Kit: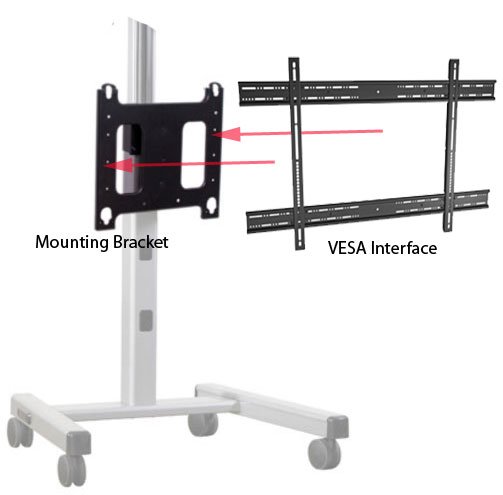 Add up to two additional monitors or TVs on the mount with these optional mounting kits. One extra kit shown above, you can add a second one depending on the height of your displays for a total of 3 vertical. Refer to the measurements and weight capacity limitations above. You will need to know the weight and height of your monitors or TVs to determine how many additional displays will fit on this mount.
The total vertical height you have to work with at it's highest point is about
68"
from the top of the mounting base legs, to the center of the highest mounting plate. These add-on brackets clamp to the vertical pole of the main mount. If you need assistance please call us now at the number on the top of the page.
Includes a clamp on mounting bracket and a universal VESA interface bracket (above).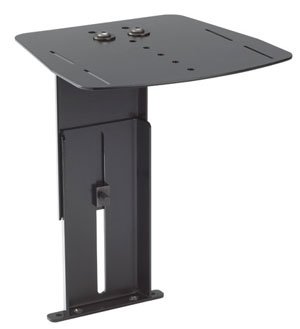 Attaches onto the VESA mounting bracket, either above or below. Adds a shelf to this mount for AV equipment such as a projector, camera etc. Weight capacity for the shelf is 10 lbs. Dim 14" wide x 7" deep.

Technical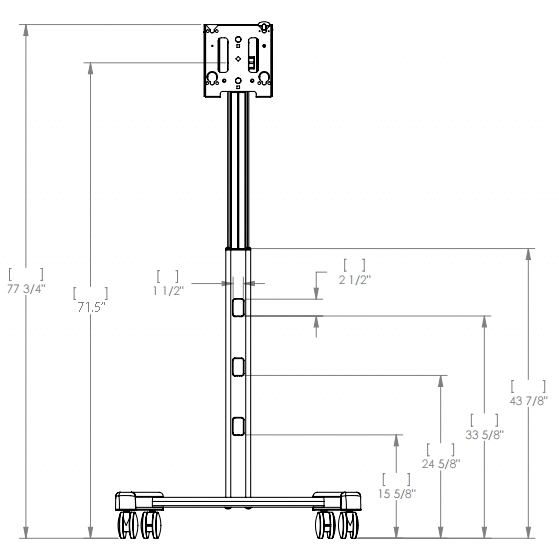 (fully extended to highest point shown above)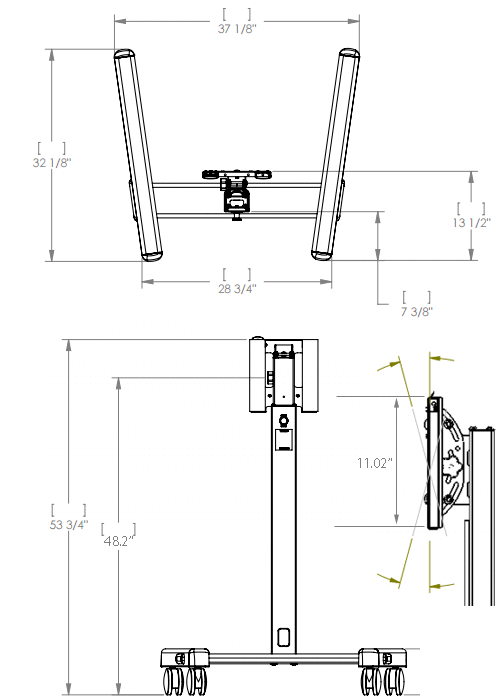 (fully collapsed at lowest point shown above)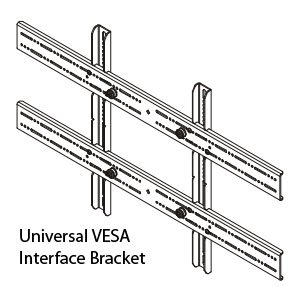 (1 included with main rolling cart. Add optional extra if needed)
Featured Products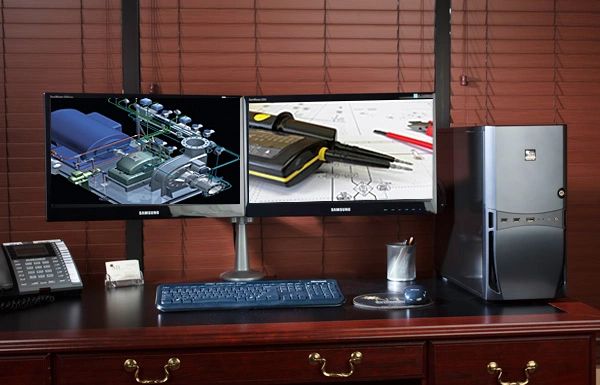 NTI-TX2
$1,395.00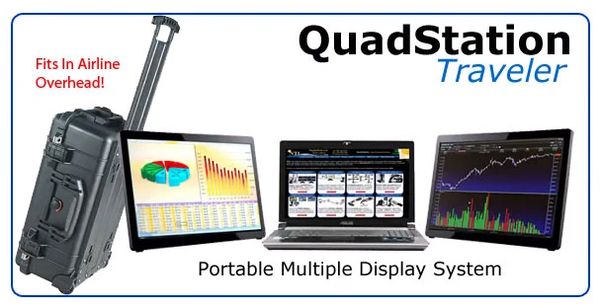 QSTraveler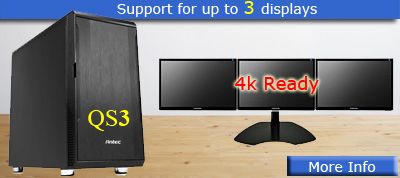 QuadStation 3 i7 Pro