QuadStation 4 CAD Workstation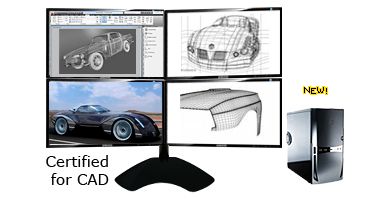 QuadStation 4 CAD Workstation

(international customers see shipping menu above)
Computer Specs: Intel Six Core EXTREME Edition i7 CPU, 32G DDR4 mem, 480g solid state drive, 500g SATA restore drive, Choice of Windows 10 64bit Pro, DVDRW, USB KB/M, speakers, 3 year warranty, FREE remote support service. (monitors and mount sold separately).
Video Specs: FirePro WX4100. 4 x DisplayPort outputs. 2 of the 4 ports can be converted to DVI with adapters (included). 4G DDR5, 5k resolutions up to 5120 x 2880 when using DisplayPort v1.4 monitors and cables, 1920 x 1200 on DVI.
CAD/CAE certified video card. Support for: OpenGL 4.4, OpenCL 2.0, DirectX 11.2/12, HD3D Pro, Eyefinity, Crossfire. Option to upgrade video card above.

The QS-CAD4 multi-display workstation is specifically designed for engineering, architectural, CAD, digital content creation, 3D and scientific modeling. Allow us to provide just the box or a complete turnkey setup including monitors and mount.
The system comes packed with all of the power you will ever need starting with a fast Intel i7 Six core processor one of the fastest processors on the planet.
This high performance machine is built for the serious professional looking for a fast and reliable CAD workstation. We do not bog our systems down with unnecessary software, just a nice clean slate ready for you to load your design applications. It is ready for work out of the box.
FREE SHIPPING on everything! Anywhere in the continental US. International customers please see Shipping menu above for details.
Featured Products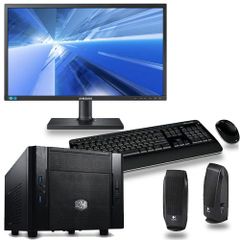 Cube ITX2
$1,395.00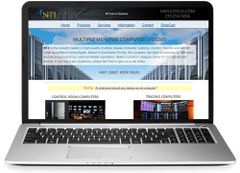 QSTraveler
$2,295.00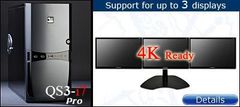 QuadStation 3 i7 Pro